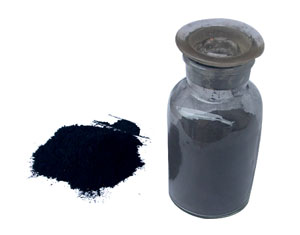 We are specialized in manufacturing AlNiCo magnetic powder, bonded AlNiCo powder(according with ISO9002 in China) used for magneitc material Industry.

AlNiCo magnetic powder, bonded AlNiCo powder are suitable for making various bonded alnico magnets. They have good compatibility with different kinds of composite size, such powders have high filling capacity. The strict quality control system of our plant ensures that the quality is stable and consistent.
AlNiCo magnetic powder is made of AlNiCo magnet and through cracked it into re quired particle size. The character is temperature coefficient of Br is small. The powder mainly used in raw material of bonded magnet, plastic magnet;all kinds of fault detection; magnetic printing and other highly temperature sensitivity fields.

Typical Magnetic properties of AlNiCo magnetic powder
Grade
(BH)max
KJ/m3
Br
mT
Hcb
kA/m
Hcj
kA/m
α(Br)
%/K
Max. Operating Temp.
℃
Mesh
Density
g/cm3
AlNiCo-A
10-12
600-640
48-52
50-54
-0.02
350
120-350
7.3
AlNiCo-B
12-14
700-750
48-52
50-54
-0.02
350
120-350
7.3
AlNiCo-C
18-20
600-640
100-110
107-117
-0.015
350
80-350
7.3