Radial Magnetization ring magnet is developed successfully based on the study of Sintered NdFeB rare earth permanent magnets in many years , and meets different requirements of permanent magnet servo motor, it is using the shaping method by new multipole radiation orientation, on the hypoxic conditions, it is through the research the compositions of NdFeB materials adapt raidal ring, as well as the phase structure, orientation forming, sintering and heat treatment process and the study of magnetization direction method. The process of anisotropic radial magnetization ring magnet is stablility through batch testing, and suitable for industrial scale production, this innovative products achieve the same products abroad advanced level. The products of this project can be widely used in all kinds of permanent magnet servo motor, step motor, tachogenerators, have the remarkable economic and social benefits.
Radial oriented ring
Radial ring magnet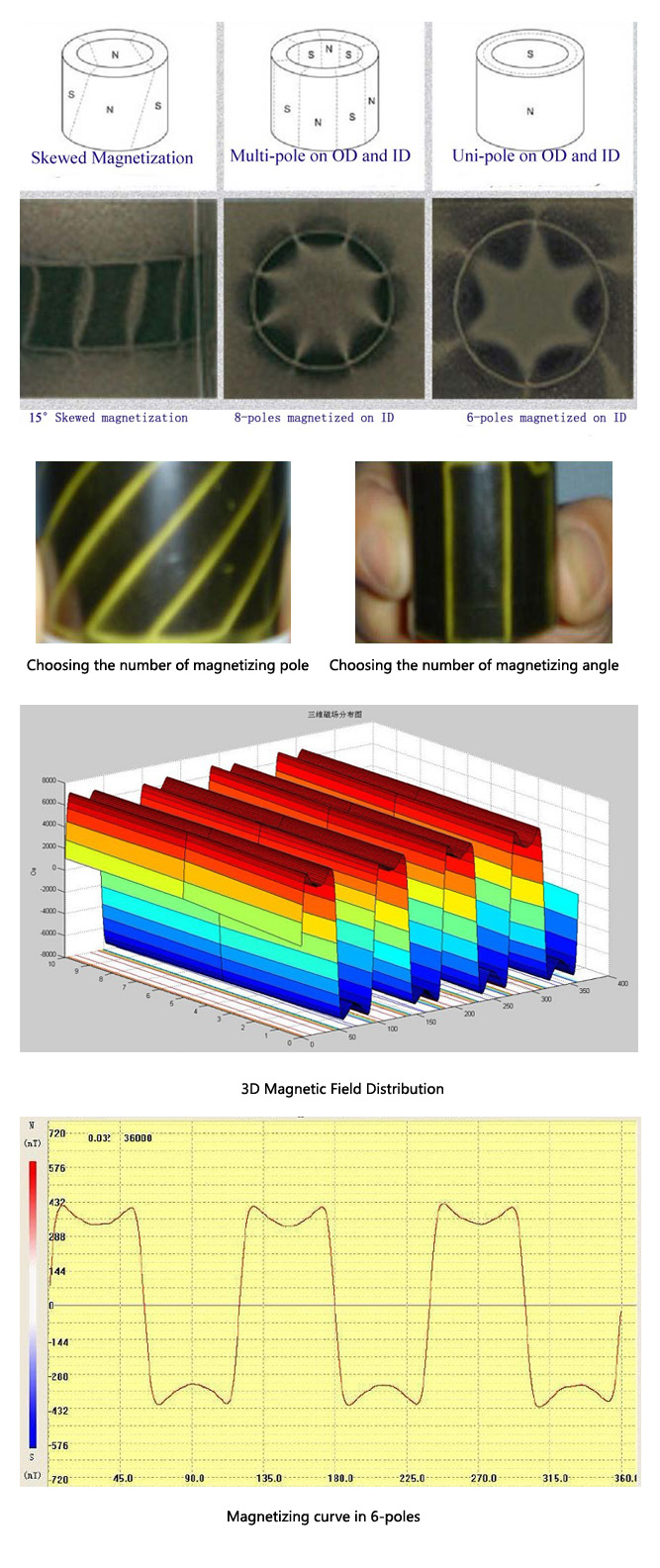 We are manufacturer and supplier of Radial Ring Magnets from 1996. We supply OEM service of Radial Ring Magnets for you. We would manufacture Radial Ring Magnets following your specific requirement. So far we have produced mould as below:
D10*d5*10mm
D15*d11*19mm
D17*d9*6mm
D18*d7*7.6mm
D23*d14*19mm
D23*d10.7*9.5mm
D26*d20*14mm (In stock)
D28*d19*28mm
D31.4*d21*3mm
D32*d25*anythickness
D35.3*d25.3*36mm
D35*d25*28mm
D37*D27.5*5.5mm(In stock)
D39.4*d31*3mm
D48.5*d38*3.5mm
D53.6*d43.6*25mm
D58*d50*20mm (In Stock)
D60*d45*4mm
D70*d62*20mm (In stock)
D77*d60*4mm
D95*d80*3.6mm
D120*d105*3.8mm
If the aboving sizes are not exactly sizes you want, pls send inquiry to us including the size, the grade of material ,the coating and the quantity , we will send our best price for your reference.